Disclaimer: This post is in no way making fun of those who take Valentine's day/holiday crafting seriously. But I just couldn't help myself.
Happy VOLEentine's day!
I squarified Tula's
LOVE pattern
and rearranged the letters. Assorted low volume grays from a swap make up the background. Then my hubs (who is way more talented when it comes to drawing) drew me a vole on paper which I used as a template to cut the brown fabric. I appliqued the vole and then "drew" his features in with some free motion quilt lines.
And voila a vole. Oh you don't know what a vole looks like? Crazy city folk. Here you go...
Pretty close likeness, don't you agree?
I backed the pillow in some of my favorite prints. Center city (Jay McCarroll) and Parisville for another nod to Tula. Hopefully she won't mind me bastardizing her pattern this way. This is also the first time I used a zipper to finish the pillow. I followed
Amy's
tutorial for a
covered zipper
.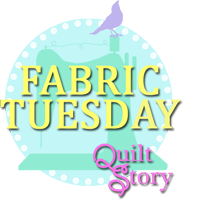 Linking up with Fabric Tuesdays.